Everyone has a story ...
and the funeral is the time to share that story!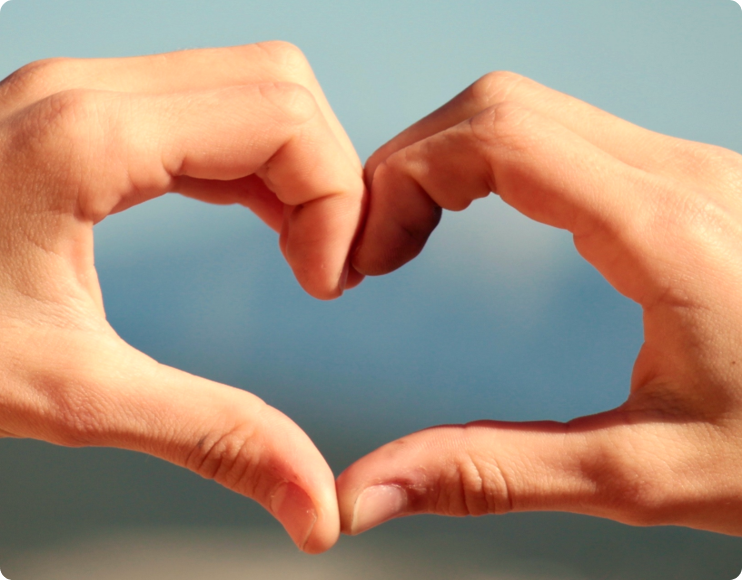 A life becomes a story, how you were and how you are remembered. What you stood for and what you were driving, what you liked to do and with whom you shared that ...
everyone has a story
A funeral is the time to share that story of your loved one in words, shapes, colours, images, rituals and music ...
tell that story during the funeral

Telling the story together
To celebrate the life of a loved one and to remember together what he or she stood for, what touched them and what brought pleasure in their live.
A nice basis to shape a personal funeral together. We offer various unique products to help tell that story:

Choose a coffin or a shroud board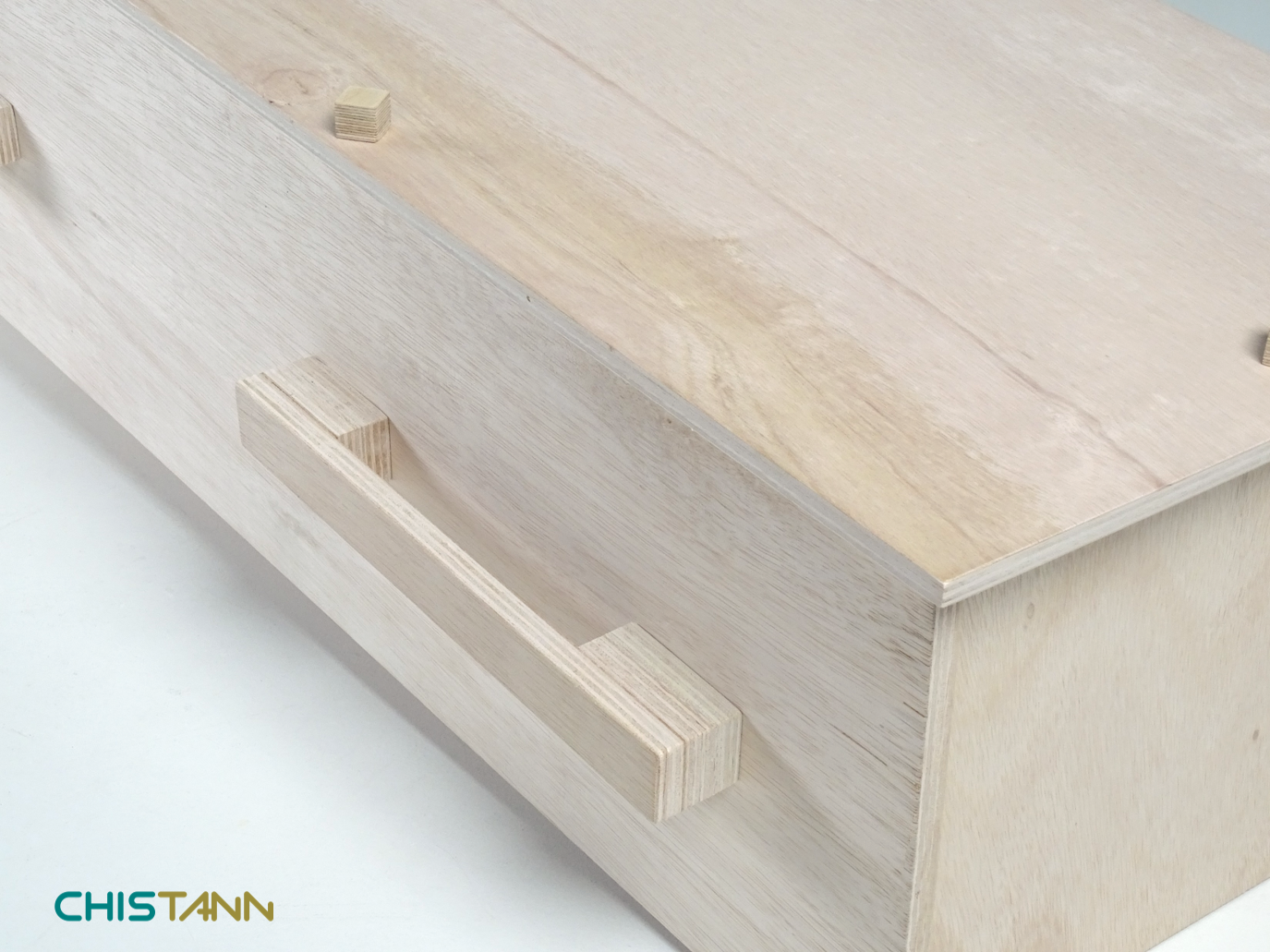 Choose between a modern simple coffin or an open shroud board with matching shroud, both biodegradable and suitable for cremation and burial.
The CHISTANN coffin is ideally suited for decorating or to apply to a YOURSTORY photoprint theme.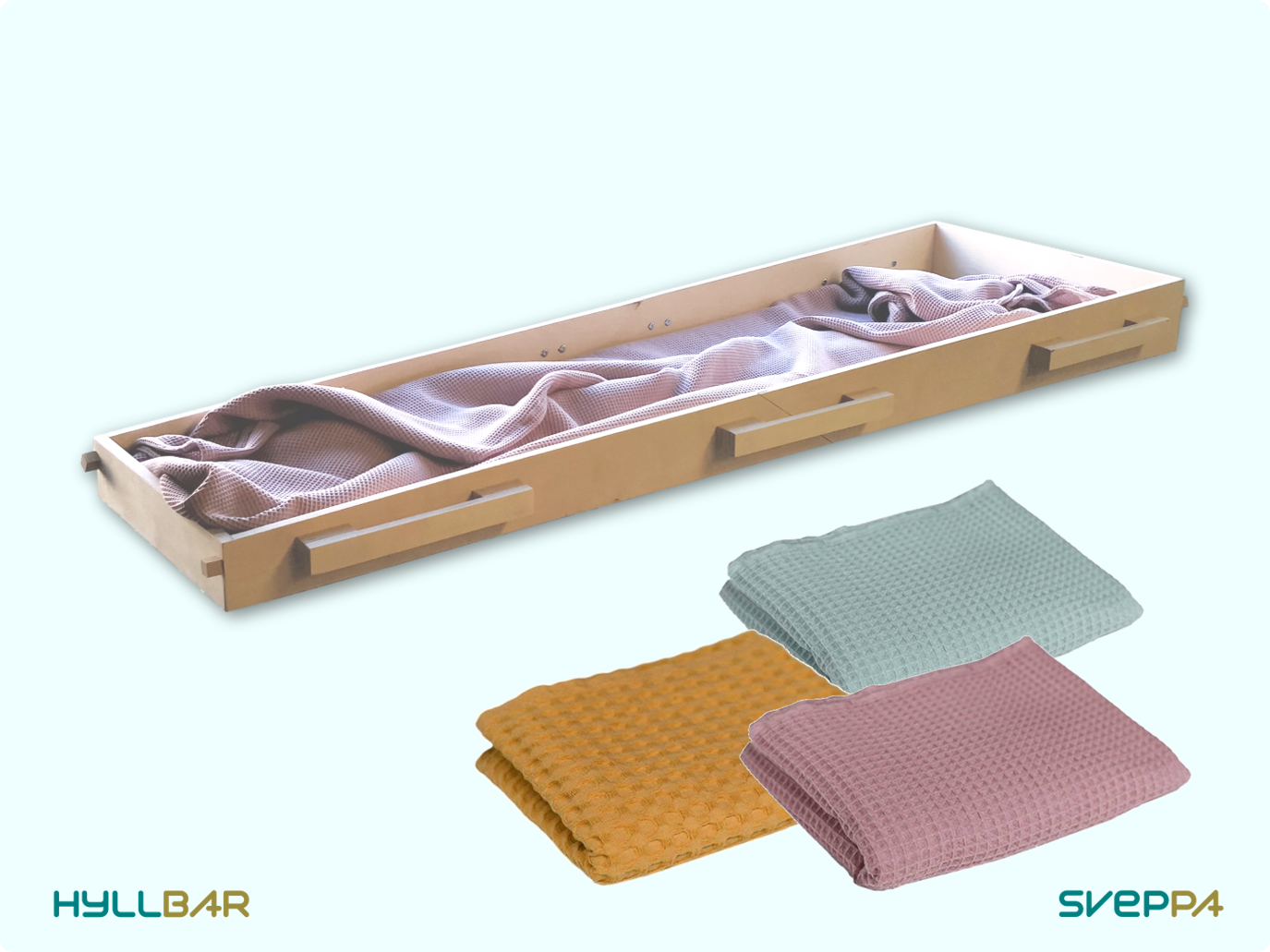 The HYLLBAR shroud board is highly suitable for home funerals. A SVEPPA shroud can be wrapped around your loved one. A modern and increasingly applied method at funerals today.


Simply assemble the coffin or shroud board with family and friends
Putting together the coffin or shroud board in a homely atmosphere. It is delivered in a neutral box and then you see the coffin or board emerging. Much less confrontational and beautiful to do that together.
The CHISTANN design coffin or HYLLBAR trundle will be delivered in a compact box within a few working days by a parcel service. Putting together is 'IKEA-simple' and results in a modern and sturdy coffin or shroud board.

Painting or decorating the coffin together
A beautiful ritual to honour the beloved one and to express what that person meant to you. This creates the most personal coffin.
The CHISTANN eco-coffin is an excellent base for decorating. The light wood has a nice neutral surface and water-based paint like acrylic are very suitable for painting. A complete paint set with 5 basic colors, brushes and cover plastic can be ordered in combination with the coffin. The only thing you need to bring along is inspiration and creativity.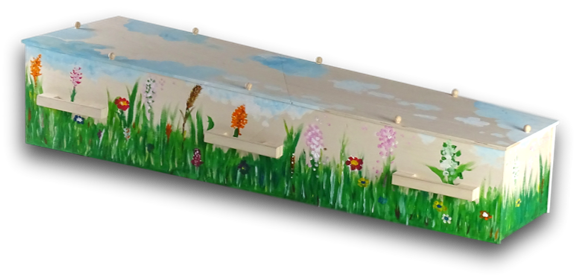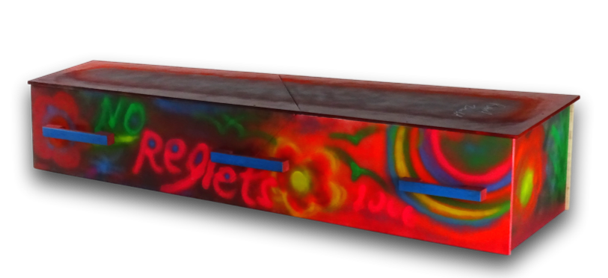 Or choose a YOURSTORY theme to create a personal funeral
'A picture says more than 1000 words' but words are sometimes hard at a funeral!
Therefore choose the STORY that suits the funeral best... a beautiful image on the lid of the coffin. You can select a matching coloured shroud, or even and pre-printed funeral cards. Choose from dozens of STORIES in many categories like nature , sport, hobby, travel, animals, black / white and passions.

Here a small selection as an example: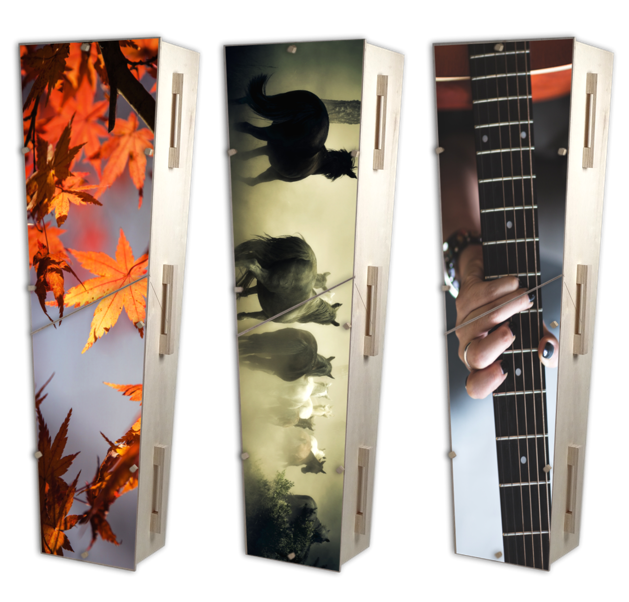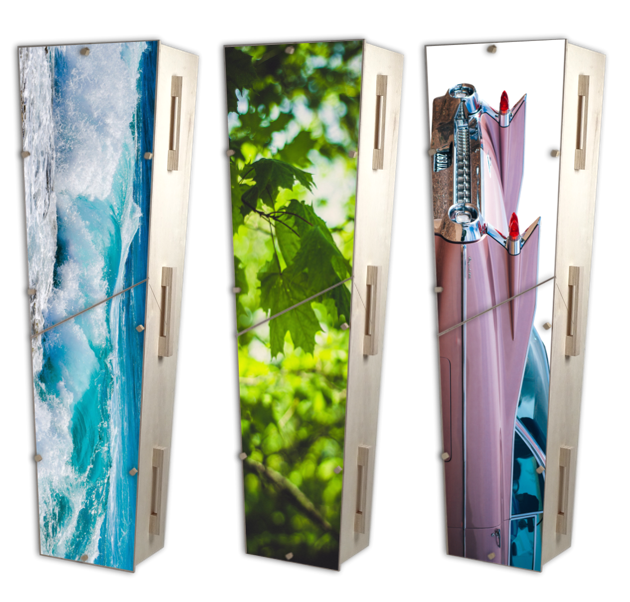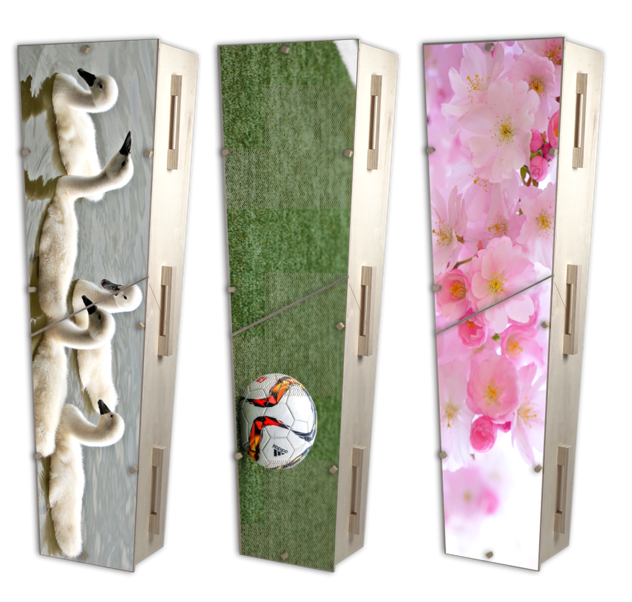 The lself-adhesive sticker fits exactly on the CHISTANN lid and can also be removed again without damage. Application is simple and corrections can be made without damaging the sticker. The sticker is paper-based and biodegradable and can also remain in cremation.

Personalise your STORY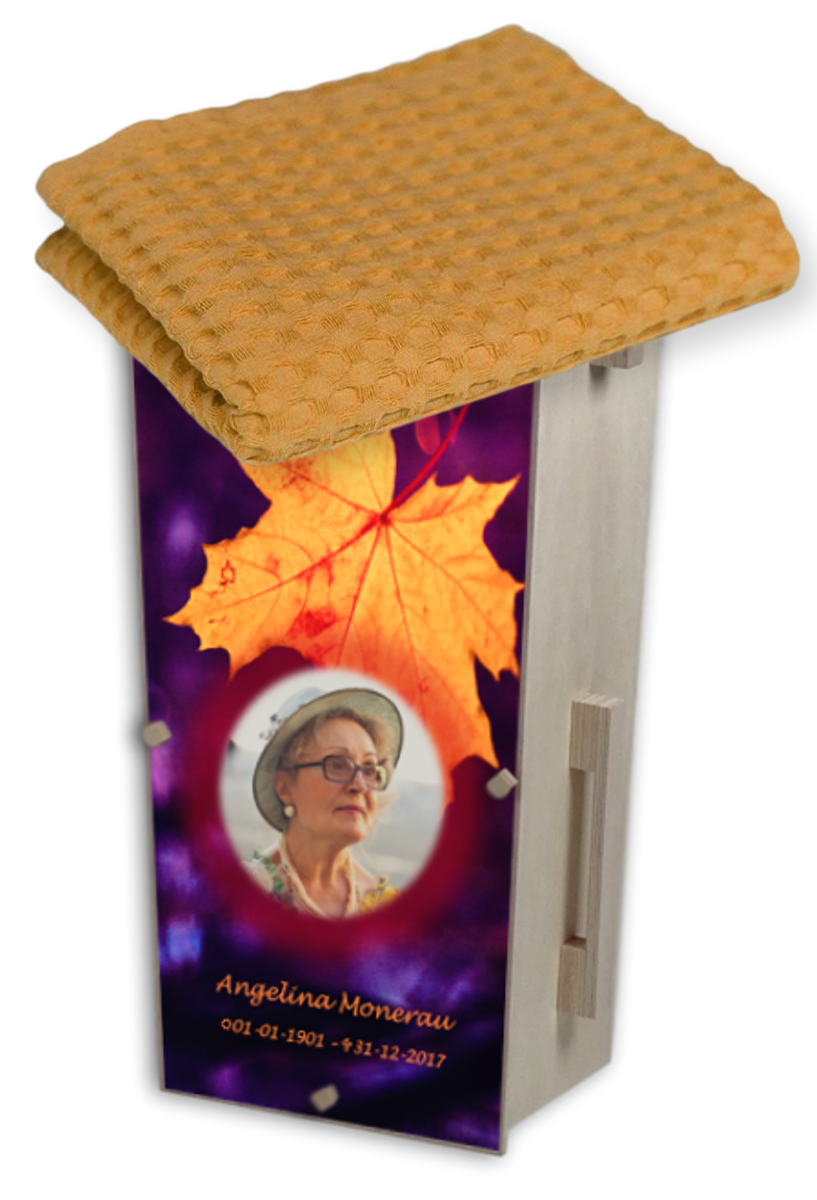 Make a funeral theme even more personal by adding the photo and the name of the loved one for a small fee. When ordering a CHISTANN STORY this can be specified. The personalized lid sticker will be sent the next working day and delivered within 1 to 2 working days at home. Before the funeral, the sticker can be applied quickly and the coffin is truly personalized.

Funeral cards, banners and more ...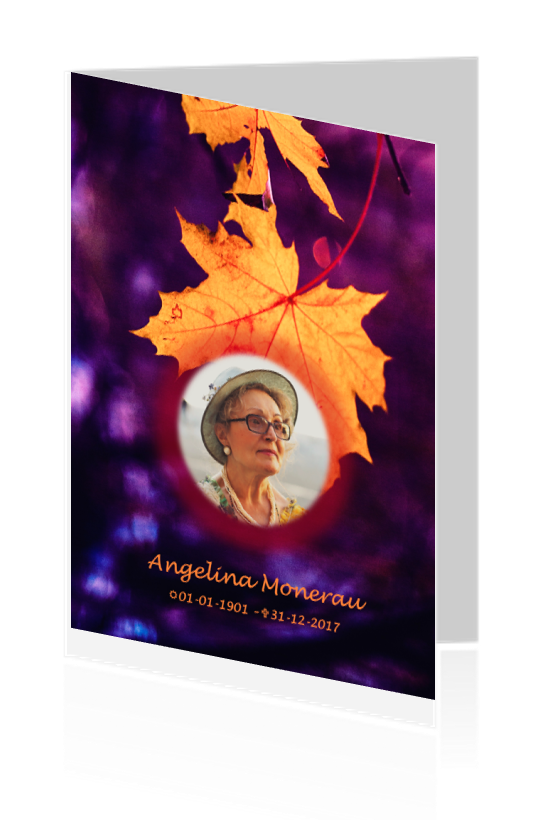 Coming soon: the chosen STORY with personalization can also be expanded with the delivery of pre-printed funeral cards and a roll-up banner for the auditorium during the funeral ceremony.

The announcement cards are pre-printed on the basis of the theme and can be provided with a personal text. We supply a word template and you can print it yourself on a regular printer at home. Envelopes are included.