Dimensions, weight, conformity & environment
The CHISTANN flat pack coffin is designed to be packed in a compact box. Shipping via a parcel service is possible due to the low total weight of 28kg! After assembly the CHISTANN has regular European dimensions (comparable to standard Dutch coffins).


CHISTANN is suitable for carrying persons with a normal posture and can be used for cremations as well as burials. 
Dimensions

| Inside length | 194 cm |
| --- | --- |
| Inside width (max) | 57,5 cm |
| inside height (max) | 38 cm |
| Outside width (max) | 65 cm |
| Safe carrying weight (max) | 120kg |
|   |   |
| Packaging (LxBxH) | 120x62x20cm |
| Transport weight | 28kg |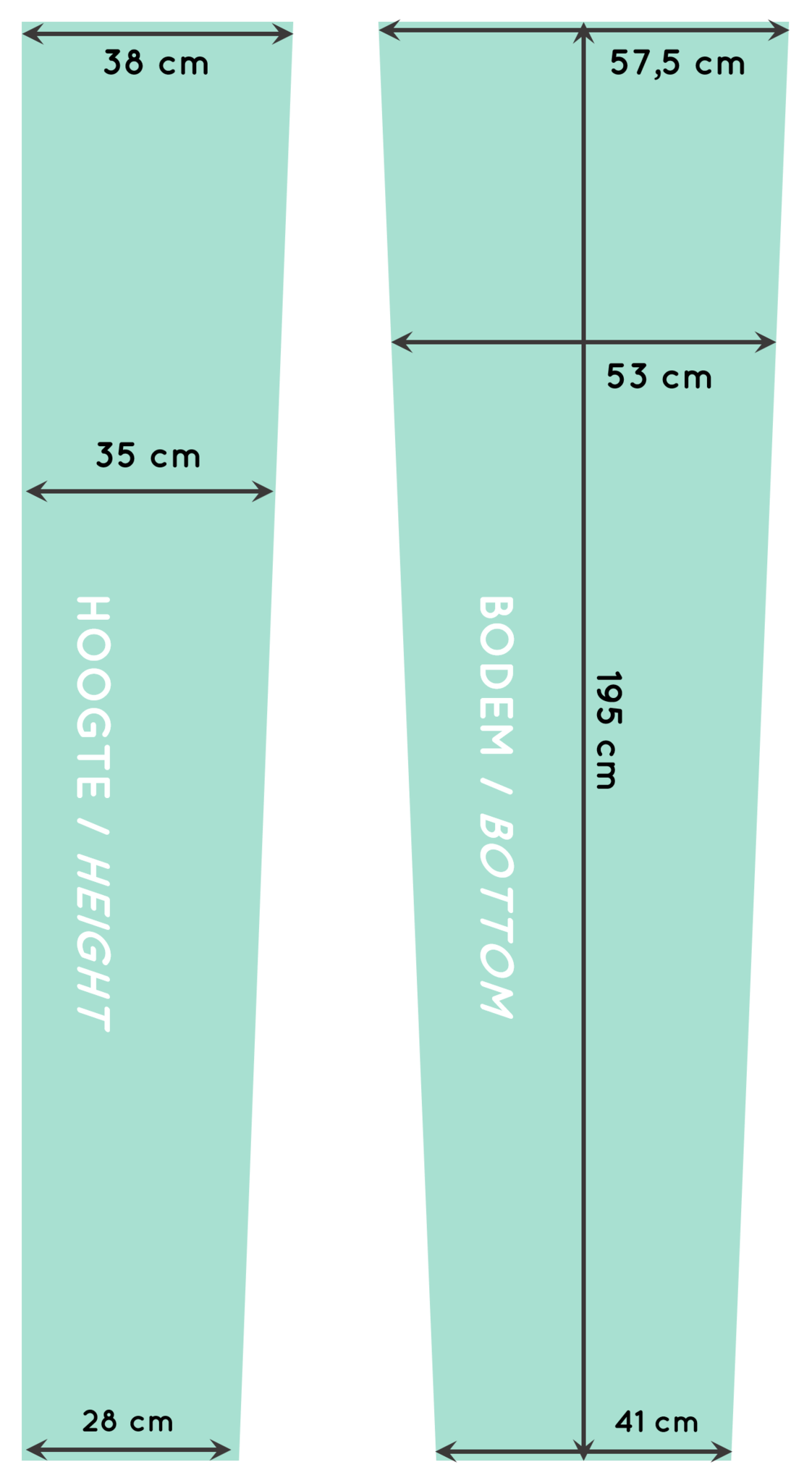 Materials & Construction

| Material | Plywood |
| --- | --- |
| Wood | Poplar/Acacia |
| Finishing | untreated/light sanded finishing |
| Mounting | srews with 4mm allen key |
| Coffin interior | natural cotton, unbleached |
|   | under blanket |
|   | side skirt lining |
|   | pillow sleeve |
|   | blanket |
| Prevention leaking | silicon paper sheet |
Environment
Biodegradable plywood
Sustainable wood production, certified (FSC or equivilant)
Waterbased glue
Natural cotton unbleeched
Coffin produced in EU

Conformity
Biodegradable for burial. Suitable for cremation.
Plywood 12 & 15 mm for strength
Bottom contsruction suitable for insertion in cremators
Strong and safe carrying a load of at least 120kg
Dimensions within limitations of cemetaries and crematoria
(according to guidelines as published by LVC in the Netherlands and FFMA in the UK)