Manufacturer and online store of eco-coffins since 2012

We have been supplying funeral products directly to families in the Netherlands and Belgium for years. Now the rest of Europe.
More than a thousand deliveries and many satisfied customers have taught us what they want and what will be trending.


The trend: 'doing more by yourself' when arranging a funeral
In recent years we have followed and stimulated this trend. Particularly he younger generation, who now take the lead in arranging a funeral in the family, want more choice and not the standard funeral. There are numerous possibilities to arrange a funeral online, bereavement announcement cards can be ordered online, flowers can be arranged at the local florist for less money and a coffin can be purchased online.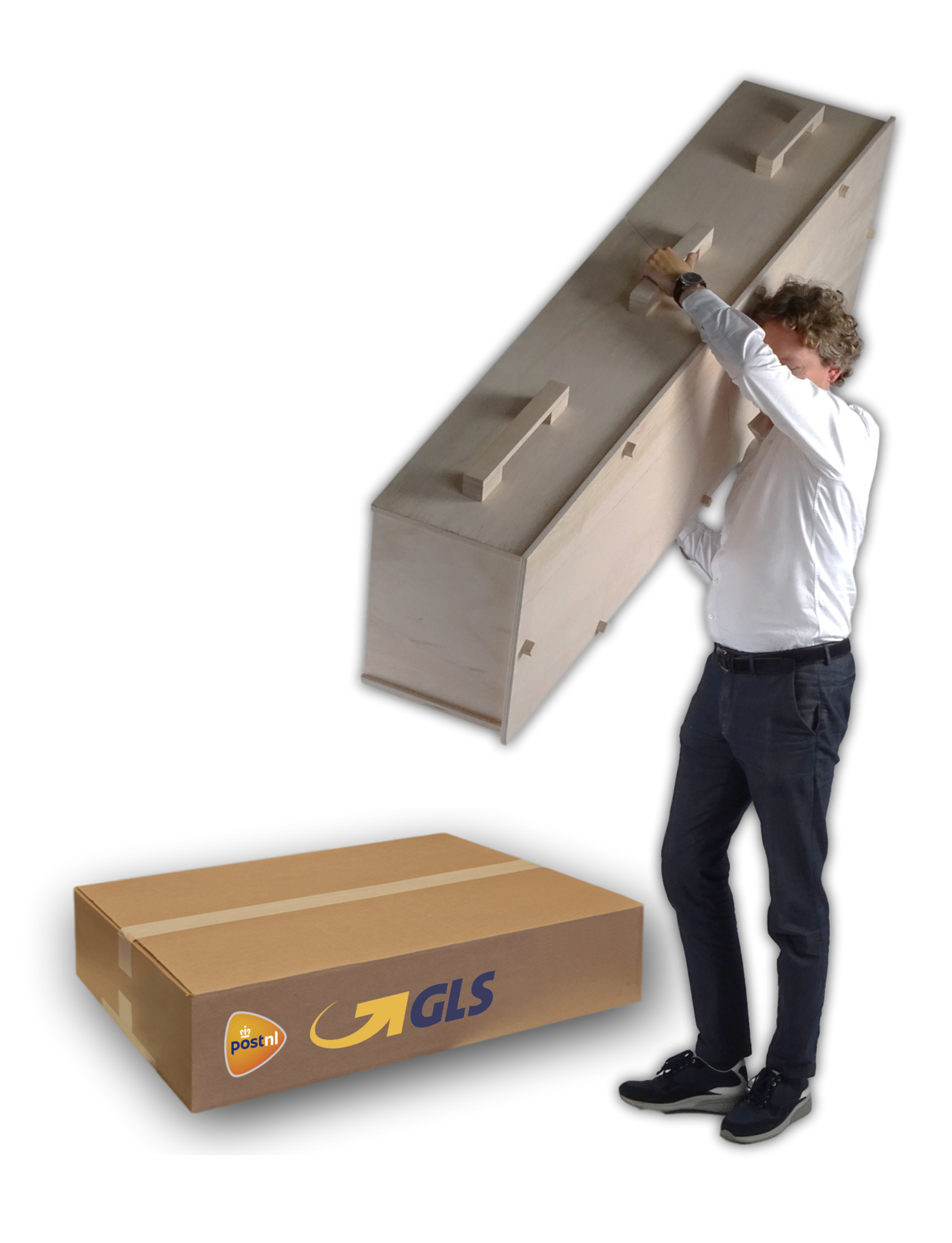 Taking and keeping control over the arrangements and the budget. A nice contribution to the bereavement. Honouring and remembering the beloved one in their own atmosphere and style with personal stories, photos, videos, colours, themes and the location of the funeral service.

That's why we created Coffin in a Box
In response to this trend, we have designed funeral products for families who want to consciously shape their own funeral.
Simplicity, choice and accessibility for everyone and every budget are the basis for our products, initially the Netherlands and soon the rest of Europe.

With CHISTANN our design coffin in a box, but also with HYLLBAR the first shroud board in a box, we now offer ecologically sound products for half the price of comparable conventional eco coffins and shrouds. We send our products in a box under 30kg, with regular parcel services and not with special carriers saving on costs as well as preserving the environment.



And our products are also the perfect basis to completely personalise a funeral, first put the coffin together (IKEA-simple) and then paint it together or choose a photoprint STORY for application the lid of the CHISTANN. You can also add a nice photo and the name to the photoprint!



ECO + 80% savings on transport volume in the whole chain
An eco-coffin is not only dependent on the choice of materials, of course very important, but the environmental impact from manufacturing to final use is just as important. That is why we call our CHISTANN and HYLLBAR: ECO +.
Already at the factory, the products are packaged in a compact box in a space-saving manner. The flat packed coffin takes up only 1/5 of the space as an ordinary wooden eco coffin that is transported as a complete casket! IKEA invented this and we applied it to funeral products. It saves considerably on fuel, emisions and of course costs.

From manufacturer directly to the family - fast and lower prices!
We are the manufacturer and deliver directly to families, without unnecessary steps in between. A CHISTANN goes directly from our factory to a single distribution partner who delivers the products directly to the home address of the family using regular parcel services. We do not own warehouses, nor use regional depots. We only use funeral directors as a stopover if the customer specifies this. We aim to keep costs low, your benefit!



Funeral directors are of course welcome
Our products are competitively priced and aimed at the consumer. Nevertheless, we can imagine that our products appeal and can help modern funeral directors making a funeral more personal for their families. Of course we would like to work with you.
Mail or call (+31630297552) us to explore how we can provide your customers with our personalized products.